Yikes!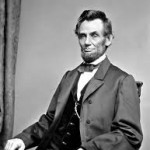 Could it be true that for people over 60, every hour a day you spend sitting doubles the risk of being disabled — regardless of how much exercise you get? That's what researchers at Northwestern University are saying, and their opinion is based on a study of the health and daily activity of 2,286 adults aged 60 and older from the National Health and Nutrition Examination Survey. Science Daily reports on the study, which required participants to wear accelerometers from 2002 to 2005 to measure their sedentary time and moderate vigorous physical activity. So, how bad for you is sitting? The researchers found that if there are two 65-year-old women, one sedentary for 12 hours a day and another sedentary for 13 hours a day, the second one is 50 percent more likely to be disabled. What to do? The researchers offer these tips to reduce sitting time:
Stand up when you talk on the phone or during a work meeting.
When you go to grocery store or mall, park in a space farthest away.
When you get up to have glass of water, walk around the house or office.
Walk for short errands instead of taking the car.
Take the stairs instead of the elevator, if you are able.