Remorseful Sex: He Regrets Not Having It; She Regrets Having It
There is some general agreement that both men and women enjoy having sex, but there appear to be some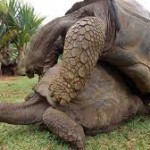 serious differences when it comes to feeling remorse about it. Researchers at the University of Texas who conducted three studies involving more than 25,000 people put it this way: Men are more likely to regret not taking action on a potential liaison, and women are more remorseful for engaging in one-time liaisons. A University of Texas news release reports that:
The top three most common regrets for women are: losing virginity to the wrong partner (24 percent), cheating on a present or past partner (23 percent) and moving too fast sexually (20 percent).
For men, the top three regrets are: being too shy to make a move on a prospective sexual partner (27 percent), not being more sexually adventurous when young (23 percent) and not being more sexually adventurous during their single days (19 percent).
More women (17 percent) than men (10 percent) included "having sex with a physically unattractive partner" as a top regret.
Although rates of actually engaging in casual sex were similar overall among participants (56 percent), women reported more frequent and more intense regrets about it.